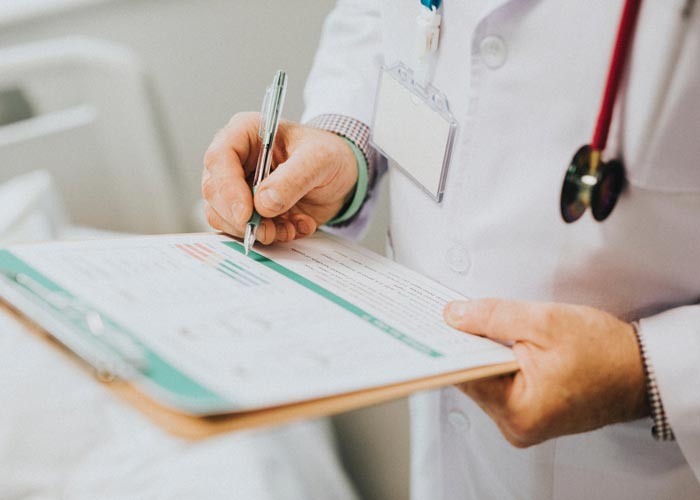 Kidney cancer usually refers to renal cell carcinoma in adults, and which occurs when the DNA in the cells of your kidneys mutate and multiply to form tumors. Eligible veterans diagnosed with kidney cancer should be aware that kidney cancer is on the list of presumptive conditions linked to toxic exposure from volatile organic compounds (VOCs) at U.S. Marine Corp Base Camp Lejeune in North Carolina.
Background on Camp Lejeune Toxic Exposure
Service members, as well as any family members of theirs, who were stationed at Camp Lejeune for a certain period of time between the mid-1950s to the mid-1980s may have been exposed to toxins like trichloroethylene (TCE), perchloroethylene (PCE), benzene, and vinyl chloride. These toxins were improperly stored and disposed on and nearby the base, infiltrating the local water supply.
Veterans who have been diagnosed with kidney cancer and were on active duty for a period of no fewer than 30 days at Camp Lejeune between August 1, 1953 and December 31, 1987 may be eligible for additional healthcare benefits and compensation from VA. VA has also established a list of presumptive conditions so that veterans with certain diagnoses do not need to provide a medical nexus linking an active diagnosis to their service record. Some healthcare benefits also extend to affected family members of service members.
For more information on presumptive conditions related to toxic exposure at Camp Lejeune, you can read the following blogs:
Kidney Cancer Symptoms, Risk Factors, and Treatment
Early kidney cancers usually do not have any signs or symptoms, but as they grow, or if they start out large, symptoms may include:
Hematuria (blood in the urine)
Low back pain on one side (by the affected kidney)
A mass or lump on your side or lower back
Fatigue or tiredness
Loss of appetite
Unexplained weight loss
Fever unrelated to infection
Anemia (low red blood cell count)
Risk factors for kidney cancer include smoking, increased age, obesity, hypertension (high blood pressure), treatment for kidney failure, certain inheritable syndromes, and a family history of kidney cancer.
Kidney cancer can be found by visiting your doctor for the above symptoms. It is often detected in its early stages via imaging tests like CT scans, lab tests, or a kidney tissue biopsy.
Treatment varies, most depending on if the cancer has metastasized—or spread beyond the kidney—but it usually begins with surgery to remove the cancerous cells. Non-surgical treatments include cryoablation and radiofrequency ablation, to freeze or heat the cancerous cells, respectively. Advanced or recurring kidney cancer may require additional surgery, targeted therapy, immunotherapy, and radiation therapy.
VA Disability Ratings for Kidney Cancer
Active—or malignant—kidney cancer is covered under diagnostic code 7528 of the Federal Register and grants a diagnosed veteran with a 100% disability rating for up to six months after last treatment. After that, a mandatory C&P exam will follow, and your rating will change based on the residuals of your original cancer, as outlined in diagnostic code 7529. Residuals include renal dysfunction—which may be rated at 100, 80, 60, 30, or 0% based on severity—and voiding dysfunction, which may be rated at 60, 40, and 20% based on severity.
Assistance With Your Claim
The Camp Lejeune Act of 2012 and the Honoring Our Pact Act of 2022 have increased the benefits available to veterans and affected family members. Kidney cancer in particular affects veterans who have been subject to toxic exposure in a number of environments over the years. Because of this, veterans are more eager than ever to collect the compensation due to them. And if family members have been affected, it also requires filling out a separate form: VA Form 10-10068: Camp Lejeune Family Member Program Application.
For assistance with your claim for kidney cancer disability benefits, you can contact VA Disability Group PLLC at 844-VET-LAWS.