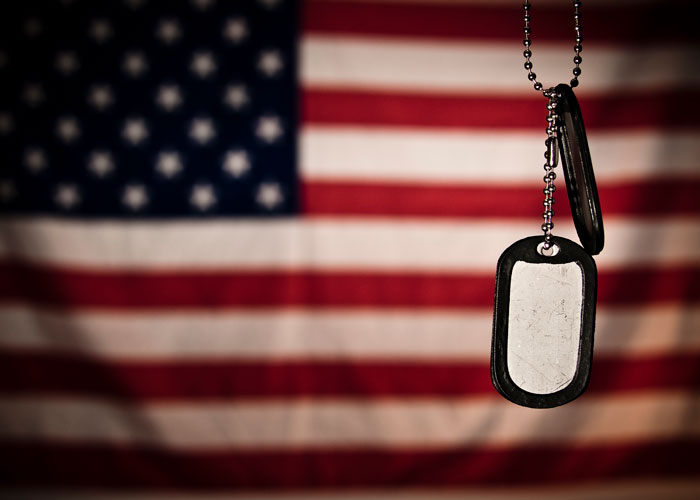 Are you a Vietnam or Korean War veteran who was exposed to Agent Orange? If so, you may be eligible for Agent Orange compensation, even if the Department of Veteran Affairs (VA) previously denied your claim. Our veteran disability lawyers in Kalamazoo, MI will advocate on your behalf so you can receive the you deserve.
Thanks to several court decisions collectively referred to as the "Nehmer" case, veterans diagnosed with certain diseases and with qualifying service in Vietnam or the Korean demilitarized zone can now receive presumptive service-connection for those diseases as they are presumed to have been exposed to Agent Orange. Veterans, as well as their survivors, may be able to have previously denied claims reopened as Nehmer class members.
If you've been previously denied Agent Orange compensation, we recommend hiring one of our veterans attorneys. Our lawyers for veterans have a thorough understanding of VA disability law and will be able to use this knowledge to your advantage.
Am I Eligible for Agent Orange Compensation?
Veterans who served in Vietnam between January 9, 1962, and May 7, 1975 or near the Korean demilitarized zone between September 1, 1967, to August 31, 1971, are believed to have been exposed to Agent Orange. Veterans who served in Thailand during the Vietnam and Korean War efforts with exposure on or near the perimeters of military bases between Feb. 28, 1961 and May 7, 1975 may also have a legal claim to agent orange benefits. If they have developed a presumptive condition the VA recognizes as associated with the effects of disability benefits. The veteran's DD214 typically reflects the qualifying service in Korea or Vietnam.
, the veteran or their survivors may be eligible for service-connected
A veteran who can prove that he or she placed a "boot on the ground" during the war in Vietnam or the Korean demilitarized zone and has any disease on the list may receive service-connection for new or previously denied VA disability claims without having to prove individually that his or her affliction was actually caused by their service. This is known as a legal presumption.
What are Presumptive Diseases Associated with Agent Orange Exposure?
Currently, the VA recognizes the following presumptive diseases as being associated with Agent Orange exposure:
AL amyloidosis
Bladder Cancer
Chronic B-cell leukemias
Chloracne (or similar acneiform disease)
Diabetes mellitus type 2
Hodgkin's disease
Hypertension (High Blood Pressure)
Ischemic heart disease
Monoclonal Gammopathy of Undetermined Significance (MGUS)
Multiple myelomas
Non-Hodgkin's lymphoma
Parkinsonism
Parkinson's disease
Peripheral neuropathy, acute and subacute
Porphyria cutanea tarda
Prostate cancer
Respiratory cancers (including lung cancer)
Soft tissue sarcomas (other than osteosarcoma, chondrosarcoma, Kaposi's sarcoma, or mesothelioma)
Our VA disability lawyers can help you gather the evidence you need to show you have a presumed condition due to Agent Orange exposure.
Am I Entitled to Substantial Retroactive Payments?
Due to the favorable effective date rules, some Nehmer claimants have been awarded retroactive benefits amounting to tens, and even hundreds, of thousands of dollars. Veterans who successfully file "Nehmer" claims may be awarded significant retroactive benefits with effective dates of the award being the later of the following:
The date when the VA received the claim or a date prior to September 25, 1985
The date when the disability arose
The day after the discharge of the class member if the claim was received within one year of discharge from active service
How does the PACT Act Change Agent Orange Exposure benefits?
Click here to view the whole list of changes.
Was your claim for Agent Orange compensation denied by the VA? If so, request a consultation with one of our Agent Orange lawyers in Kalamazoo, MI by calling the VA Disability Group at 1-844-VET-LAWS (1-844-838-5297).
Click here for more information on how the PACT Act could affect your benefits.