Veteran Disability & Benefits Law Firm
Representing Clients In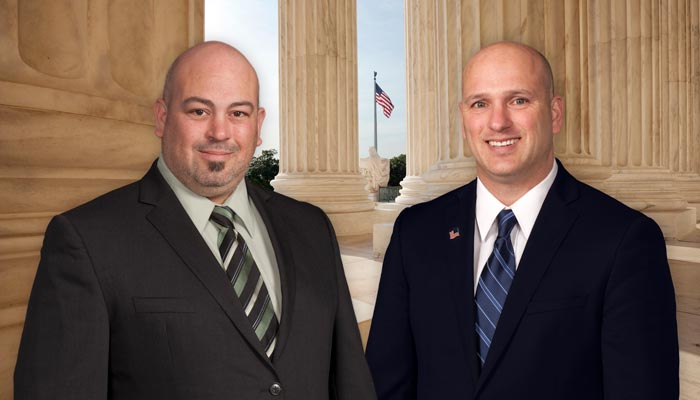 The VA attorneys at VA Disability Group provide a wide range of VA legal services for veterans needing assistance or legal representation with their claim. The VA Disability Group is a law firm that specializes exclusively on veteran's benefit rights for military veterans. Our veteran affairs attorneys work hard to get you the benefits you deserve!
Having previous military experience, the VA lawyers at VA Disability Group understand the importance of getting military veterans the VA benefits they deserve. For this reason, VA Disability Group has focused entirely on representing veterans and has established itself as an effective VA attorney and advocate.
If the VA lawyers provide a free case evaluation.
has denied your claim or you are considering for the first time, our
The legal team at VA Disability Group provides the following VA legal services:
Our veteran attorneys have combined our legal expertise with our military experience to help veterans and their dependents handle many different VA benefit claims, including disability compensation, disability pension, individual unemployability, death benefits, discharge upgrades and many others!
If you believe you could benefit from any of our VA legal services or are interested in a free case consultation, please contact our law firm at 1-844-838-5297. At VA Disability Group, our legal team takes pride in helping each of our clients get the VA benefits they deserve!
Watch Our Video
We will advocate on your behalf during the appellate process, and while we represent you we will communicate with you to ensure you understand where your case stands.
Most importantly, we will ensure you develop the proper evidence to strengthen your case and persuasively present that evidence. Learn more about us!
Contact VA Disability Group at 1-844-VETLAWS (1-844-838-5297) to learn more.
Legal Reviews From Past Clients
I first met Casey in August 2017. We talked about our military experiences, then I proceeded to explain my problem with the V.A. and filing a claim Casey assured me he would take care of this problem and that he did. Thank you and your staff for all your diligence, attention to all the fine details of filing a claim on my behalf. It appears that all the I's are dotted and T's are crossed when you file a claim, as quickly as it was settled.
After 43 years of trying on my own to get a disability rating greater than 0 % and failing, Casey Walker succeeded in a matter of months of presenting my case properly resulting in a very positive outcome. Casey knows the law and how to maneuver through the sometimes difficult VA Compensation procedure. I highly recommend Casey Walker of the VA Disability Group, a lawyer who goes the distance.
If you are in need of assistance for your VA claim definitely hire Casey Walker. He's an outstanding lawyer! He's extremely professional, extremely thorough, and will keep you informed of your case the entire time. Casey Walked went above and beyond making sure I was represented appropriately. I am truly thankful for his hard work and know that the outcome of my claim would of been very different without his intervention.
I contacted and hired Casey Walker to take my VA disability case. I had reached out to other attorneys but decided to go with Casey as he was so much more knowledgeable than the others. He was always willing to take the time to explain things to me and was very helpful. He is a very good communicator. I honestly believe I would not have had the results I did if Casey had not been my attorney.

No Legal Fees Unless You Receive A Favorable Decision!